Like the rest of the world, every once in a while I just get a wild hair to do something different. Being a "creative type" these wild hairs usually lead to something pretty interesting. Last week, as I was preparing for my first vendor show I decided that the false wall set up I had needed more canvases. Of course, it couldn't be just any old canvas; I decided very quickly that it had to feature a pregnant mama. You see, I really love maternity photography and wanted that to be reflected in my display. I think women are powerful during pregnancy and birth and I love capturing that. I looked through my past images and came to the conclusion that I just didn't have what I needed to create the display I was looking for. Enter the "wild hair".
I put out a model call for a mama between 32 and 35 weeks pregnant to participate in a stylized session and thanks to Facebook I very quickly found the perfect mama to be for the job. I spent the next day sewing a maternity gown (because there was no time to order one) and creating a flower crown to match the look I was going for. I'll say this for making your own maternity gown- it's not as easy as the online tutorials make it look. I'm a photographer, not a seamstress. I should stay behind the camera, not the sewing machine. At the end of a long day of stitching and then ripping seams and trying it all again the dress was done, the crown was beautiful and I got to meet a gorgeous mama to be.
Jessica and Jordan are expecting a baby boy, a very lucky little boy because his parents are really totally awesome. They drove from Canon City to let me be their photographer. In typical Colorado fashion, the weather started turning nasty about an hour before we were supposed to meet so we rearranged things a bit and headed to the Nature Center before the rain set in.
We got some gorgeous images of Jessica! I edited these a little softer and pinker than I normally do and I feel like it really fits the softer, sweeter mood I was going for.
The image below was put on canvas and looks amazing on the display I'm using for my first vendor show.
Jordan also jumped in for a few photos. I can tell you, this baby is going to be so very loved! His parents are just so sweet together!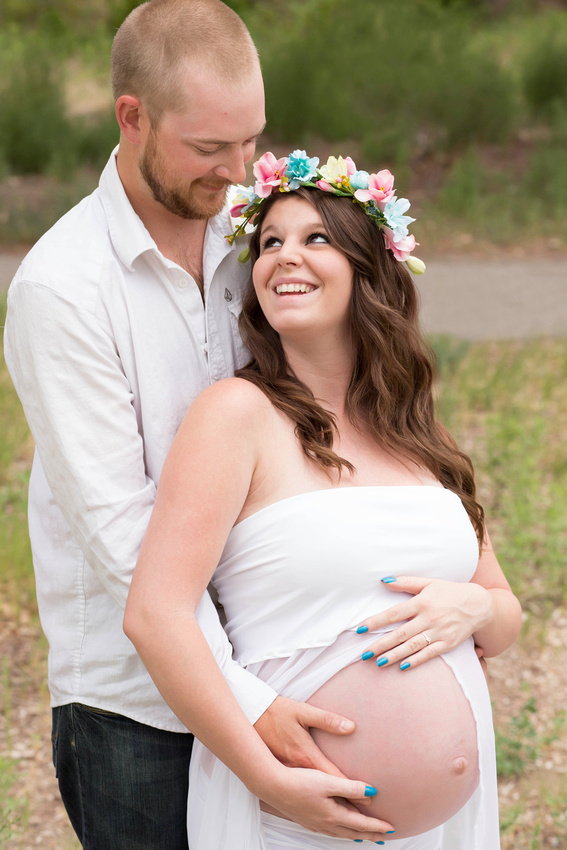 We left the Nature Center just as it was beginning to rain. The plan was to head downtown and spend some time getting shots with a more urban feel, but mother nature cut us short. We did make it to the trains next to Union Depot, where we got a few shots in despite the dark clouds and complete lack of light. It's a total happy coincidence that I brought Jessica and Jordan to the trains because Jordan actually works for the railroad in Canon City! Not only that, baby's room is going to be decorated in a train theme. These show a different side of Jessica, the fierce and confident mama to be.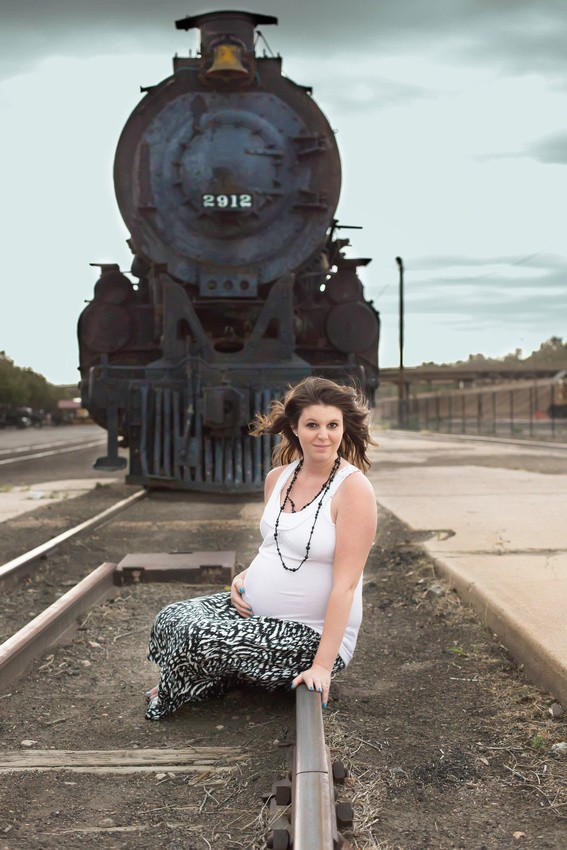 We made it back to our cars right as the rain really started coming down. As Jessica and Jordan pulled away my phone started beeping with a Flash Flood advisory and by the time I made it out of the parking lot about five minutes later it was raining heavily. Talk about perfect timing, I'm so glad we rearranged things to do the session a little earlier! Thanks Jessica and Jordan for being totally awesome!