A few months ago when I decided to launch K.D. Elise Photography and finally make the jump into business I put up an ad seeking newborn models. Newborns are an area of photography that takes a lot of time and practice to master. Newborn photography really is completely different than other types of sessions and it's an area I'm really looking forward to specializing in. Last week I finished up the very last of my portfolio building newborns. These mamas trusted me to capture their newborns' first images, even though they didn't have the opportunity to see the volume of sample work that my future clients will. I'm honored that they put their trust in me! I have to say, over the course of the last few months I've gotten to work with some amazing mamas and babies!
It's always fun for me when a baby comes in that I've been waiting for. It's just so special when their mama contacts me during her pregnancy and I spend time waiting and anticipating the meeting of this new little one. Donald's mama saw my ad and contacted me quite a while ago, anticipating that he would be coming several weeks before his due date as his older siblings had done. Oh those third babies! They never do quite what you expect them to do! Donald made his entrance into this world a good bit later than his mama was expecting him to. I was so excited when Donald's mom sent me a message to let me know that he was born the day before!

I've had a lot of babies close to two weeks old lately, I was lucky enough to meet Donald at just 8 days old. He was super sweet and squishy!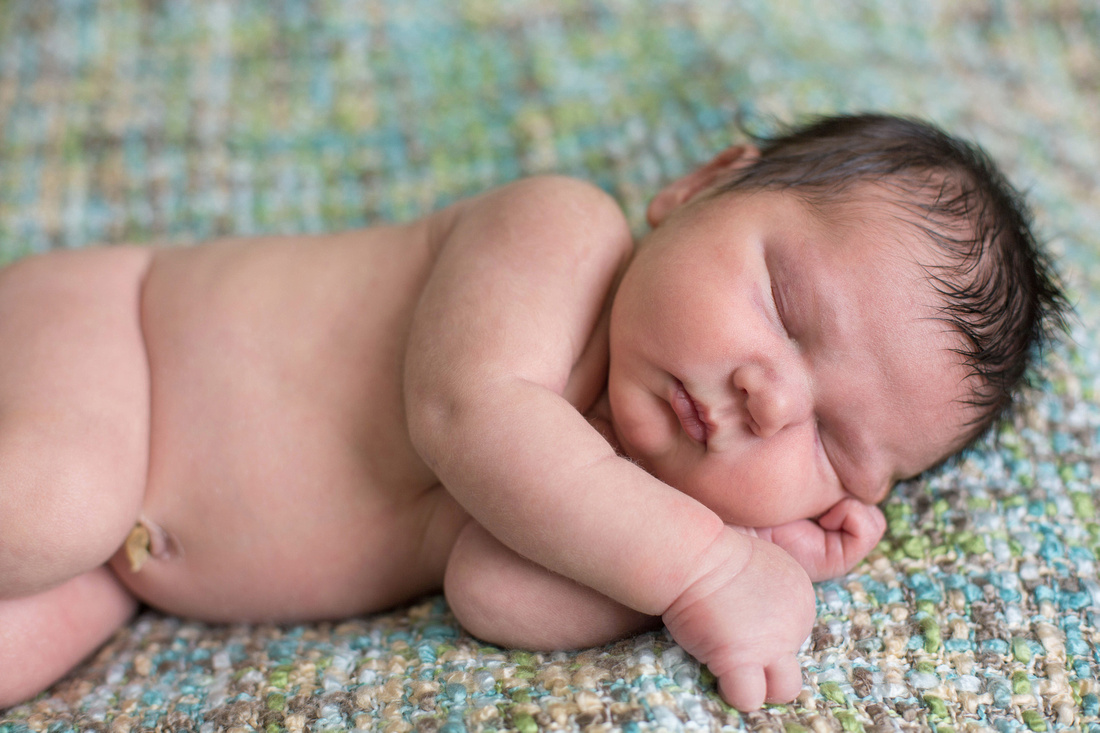 Oh, and did I mention the hair? If he was a girl, oh the fun we would have had with that hair and bows! He has the most gorgeous dark black hair.
I had decided ahead of time that I'd like to approach Donald's session a little differently. I made getting a couple of "prop shots" a priority and he was happy to cooperate! He's the first little guy that has been on the airplane prop that my husband built. He also seemed pretty fond of my basket, snuggling right on in and falling asleep.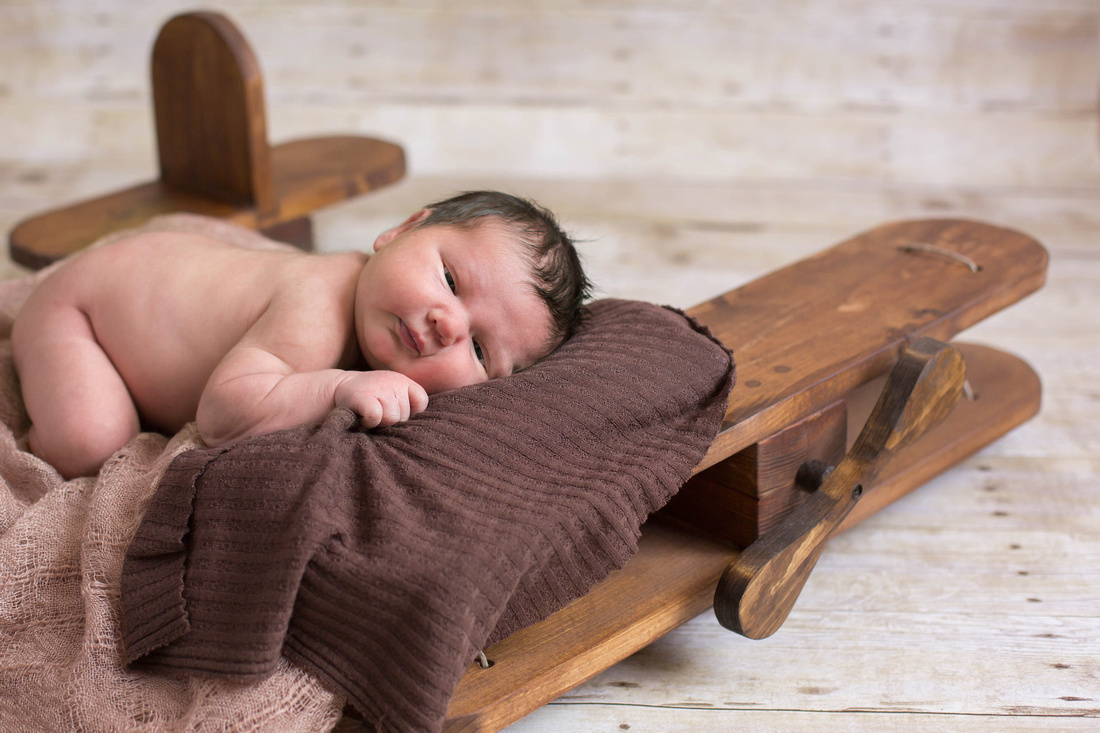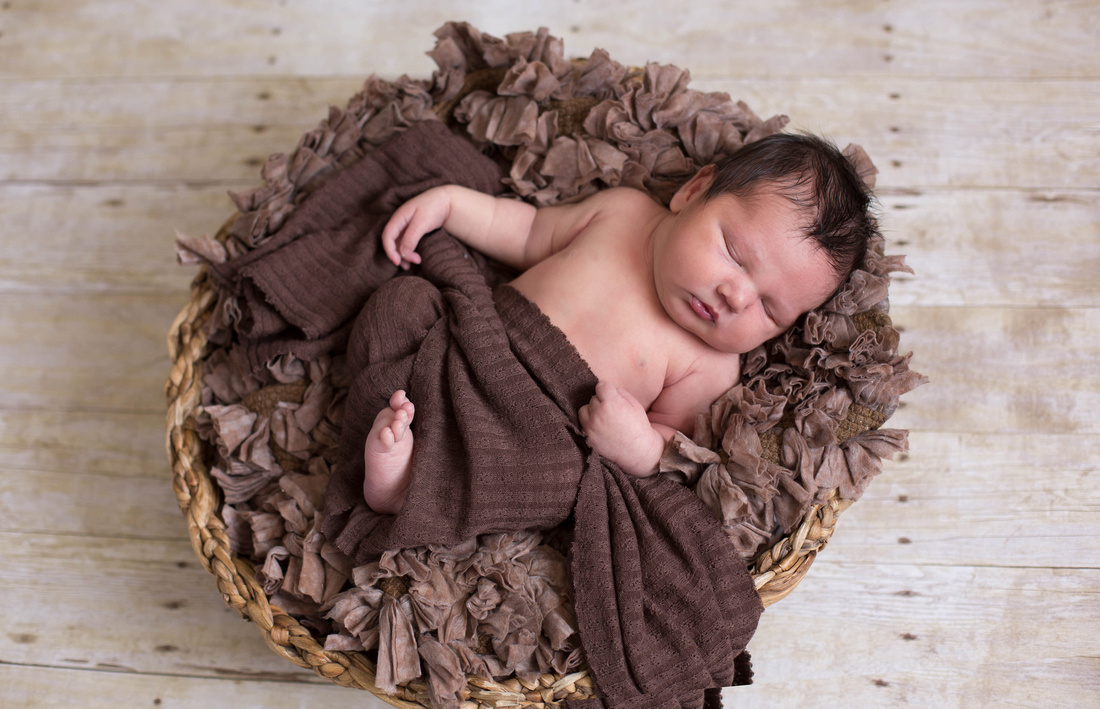 Last but not least we grabbed a couple of photos with a hat. Funny enough, the hats seemed to be the only part of the entire process that this little guy didn't like! We ditched the hat as soon as he started tugging on it and waking up. My goal is always to respect the baby and never do anything that they don't like, after all they're little people with their own opinions and desires.
If you're looking for photos of your baby, I'd love to be your newborn photographer! Click the contact button to get in touch, I look forward to hearing from you.
Thanks again to Donald's family for letting me part of this special time!